Do We Feel Safe Travelling In Bali?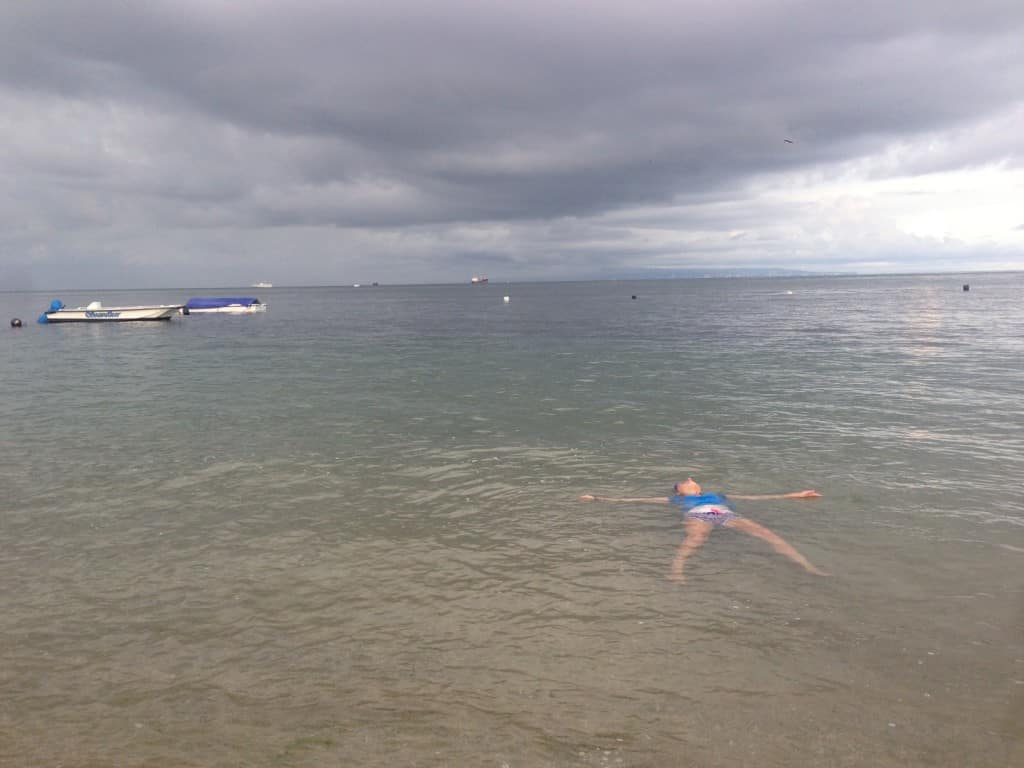 Is It Safe To Travel In Bali?
I'll admit it — I was one of those people who had safety concerns about travelling to Bali.
Between the government's bleak travel advisory warnings and the political tension between Indonesia and Australia, it's understandable for travellers to feel concerned about going to Bali, especially if they're a parent of dependent children.
The last time I ventured to Bali, I was a confident and adventurous 19 year old, eager to see the world. It was my very first overseas trip, and it was without any family members — which felt incredibly liberating. But since then, times have long changed. Terrorism was rarely a concern.
More recently, there have been issues very close to home. Throughout February and March of 2015, the Bali 9 drug smugglers have been all over the news. Not only that, but due to intensifying political tensions, there have been scenes of anti-Australian demonstrations in Indonesia along with calls of boycotts.
From the outside looking in, it seems to be a very heated, raw situation. It can be very confronting to see a country's people, brimming with hatred or anger for your own beloved home country. But then I remembered, the news is always full about what's wrong in the world, because that's what sells.
It's important to take note of government travel advisory warnings, but also to realise that even Australia is subjected to travel warnings, some of which seem totally crazy as an Aussie. This news story spoke of how overseas advisories, including in the UK, are warning travellers to Australia that:
"There are still isolated incidents of homophobic crimes. take care when visiting small rural communities"
and
"Australia is prone to natural disasters such as cyclones, flash flooding, dust storms and bushfires."
and
"There have been some ­serious sexual assaults against British nationals in Australia."
Aside from some of those things sounding ridiculous, does that represent every person or community in Australia?
No, of course not.
You can see how travel advice can get out of hand, or only be representative of a very small percent of the population.
At the end of the day, no matter where you are the world, bad things can happen. Even in our own backyard, we can get caught off guard — the Lindt cafe siege was proof of that.
Don't Stop Living!
Don't stop living your life the way you dream of. Nothing good can come out of living out your days in your own safe little bubble, hoping you wont catch a deadly disease or end up in a terrorist's path. The chances are very slim.
This was why we didn't cancel our plans to visit Bali. Yes, I was a little anxious when I arrived at Denpasar airport, but it didn't take long to refresh my memory about how gentle the Balinese people are — in fact now, I wish we could stay longer!
There are no angry or aggressive faces that you might see on television. There is no hate or judgement in their eyes. You can try to look for it, but you won't find it.
The Balinese people are such gentle, calm, generous people who love to serve and help you. We've experienced nothing but a genuine desire for wanting to make our stay the best possible.
How on earth could you feel unsafe when all you see is peace in their eyes?
What Resorts Are Doing About Safety
Resorts in Bali have taken security very seriously for many years. There are security inspection points before you can enter most hotels, where security guards check underneath cars with mirrors. Security guards walk the grounds too.
We've felt completely safe in Bali — not once have we felt the slightest bit unsafe. Because we enjoy space and quieter areas, we've tried to stay away from busy tourist areas, mostly remaining inside the grounds of our accommodation. We've used resort/accommodation based transfers when we need to get about, else trusted drivers based on good recommendations. But even when we're out, we don't feel any anxiety, worry or fear. Only great joy to be here.
If you're thinking about going to Bali but are worried about safety – you needn't be. The Balinese people rely on tourism to support themselves and feed their families and they have peaceful religious beliefs. Why would they not want you to come to their beautiful country?
Until you see images on television of Balinese people burning the Australian flag and parading the streets with anti-Australian behaviour, then maybe, you should think twice about going. But, that won't happen, because that's not who Balinese people are.
Come visit Bali! You'll be so glad you did.
---
Kelly Winder is the creator of BellyBelly.com.au, a doula, writer and mother to three awesome children. In 2015 she travelled the world for 12 months with her three children, and hopes to inspire more families to do the same.
---