4 Valuable Lessons From 3 Weeks of World Travel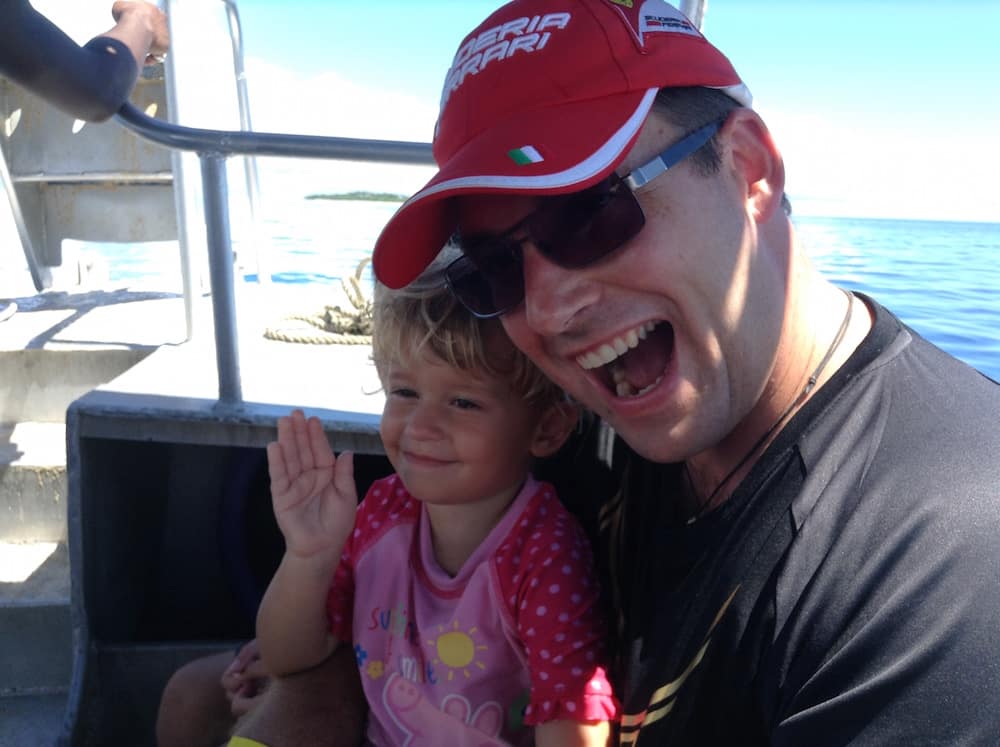 I always knew world travel would present many learning opportunities. I was never naive in thinking that it would be one big holiday, but rather, a platform for all of us to grow exponentially as individual people, and as a family.
It's only been 3 weeks, but the lessons have been coming in thick and fast. Here are 4 valuable lessons I have learnt so far:
1. I am so much happier without my mobile phone
I know it's a bit of a no-brainer, but it took me a little while to be okay with leaving work and any contact with the outside world, tucked away in my suitcase. Especially for a business owner, this can be a very tough thing to do!
Whenever I carry my phone, even when not using it, I find I get distracted. I always end up thinking something like:
Maybe I should check my email?
Could something be going wrong that I can fix?
I wonder what's going on?
However, when I make an effort to leave my phone or work in my room for a long period of time, I relax so much more. I am happier, I have more clarity and I enjoy my surroundings. It goes without saying, I am more present with my family and my environment.
Perhaps this is one of the reasons why in third world countries like Fiji and Vanuatu, the people are consistently rated as being the happiest people on earth. They don't have all this distracting technology dragging them down. They can be fully present without it, forging better connections, relationships and moods.
2. How badly sleep deprivation impacts on quality of life 
Every parent will know this all too well, but something happened that really put this one into perspective.
When we arrived into beautiful, tropical Fiji, it was straight off the bat of only a few hours sleep on the plane, as well as a bad night's sleep the night before – typical for parents of young children.
We made our way to our first resort, and were ushered into their huge, open-air beachfront restaurant for lunch. With our toes in the sand and in front of the most beautiful ocean and mountain views, I could barely appreciate where we were. I turned to my partner, Doug, and said, 'We're in this beautiful, amazing place, where anyone would love to be, and here I am, numb to it all.'
I knew I was somewhere beautiful and amazing. I knew I should be grateful and happy (I was). But I couldn't function or process properly. My kids were excited but I couldn't muster up the energy to be excited with them. All I could think about was functioning and not looking like a drooling mess in front of the resort staff during orientation.
So many parents experience this every single day, and it's easy to see how it can create big problems. Problems with relationships, family, friends, work, our bodies and our minds. No matter how much you may have to be grateful for, if you can't get sleep, it's really hard to see through the fog.
Take care of yourself first, and when you do, you'll enjoy life so much more – and you'll have so much more to give. Sleep should be a priority for parents of young children, in order to live more fully.
3. Everyone needs opportunities for space
When your family goes on extended travel, you're with your family 24×7.
No-one is going off to work, school, daycare or visiting family and friends. So if you don't have a plan, this can cause some problems!
Parents of young children will know of the clingy phases where your baby or toddler wants just one parent. All. The. Time. The other parent will absolutely not do.
Parents of older children will know that siblings can quickly get tired of being in each other's space, and can start picking fights about anything and everything.
So, we've been really creative in coming up with ways that the kids can do their own thing. Especially on the occasions where they've had to share a room, it's imperative that they get time apart. We all need space to think and create.
4. My kids are more awesome than I could have ever imagined
World travel brings out the best in kids.
Firstly, I don't believe there is such a thing as 'bad' kids, but I do believe their environment significantly impacts on how they learn, feel, think and relate to others.
If you've been following Around The World + Kids on Facebook, you may have heard the following story, which I think was very touching.
We were walking back to our room after dinner, when my 12 year old daughter, Marisa (who you can follow at Girl Around The World), spotted $10FJD — which is $6.31 AUD or $4.90 US — on the ground. She's always finding money like that!
Marisa turned to the babysitter, who earns $4FJD per hour and told her to have it. The babysitter kept refusing Marisa's repeated offers, but Marisa wouldn't take no for an answer and gave it to her.
See, that $10FJD was equivalent to 2.5 hours of work for the babysitter, who had a toddler waiting for her to come home at the end of the night. It's exactly why she gave it to her.
Not only that, when we arrived back in our room, Marisa said, "You know what mum? I only ever used to think about myself and what I needed, but travelling has really shown me that there is so much more to life. I'm so glad we're travelling."
That was only after 6 days of travel!
My son, Elijah, has been a massive help with Amaya too. 
Someone once said that money doesn't make people 'bad', it magnifies who they already were.
World travel magnifies the great things about your kids, because it provides an opportunity for them to show you in a way they haven't been able before.
---
Kelly Winder is the creator of BellyBelly.com.au, a doula, writer and mother to three awesome children. Currently she's travelling the world for 12 months with her partner and three children, and hopes to inspire more families to do the same.
---