3 Websites We Use To Save Hundreds On Flights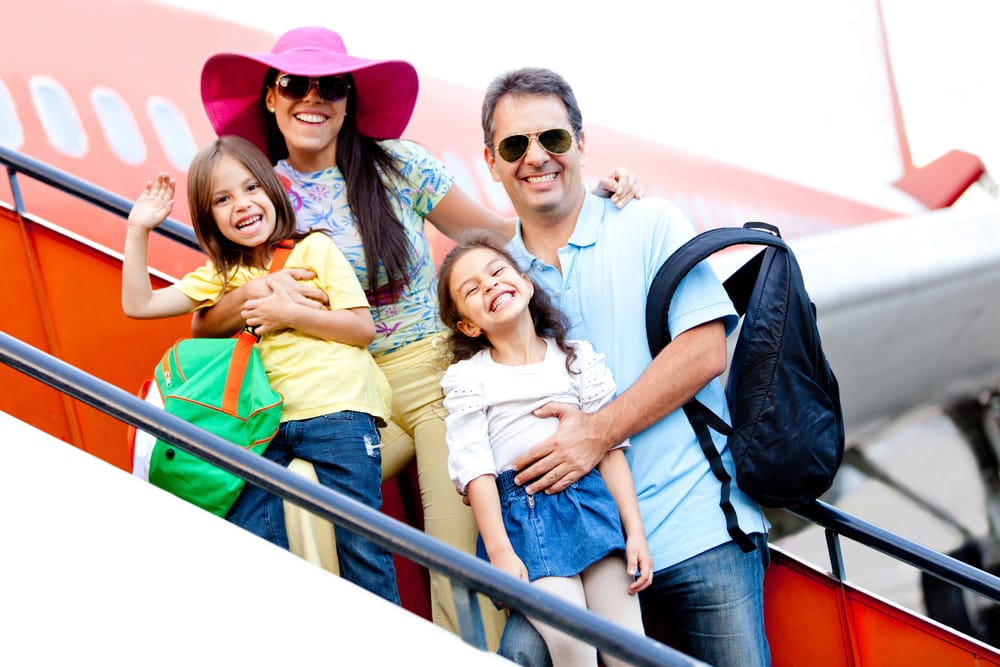 When you're travelling as a family, flights will be one of your top two expenses.
Saving money on flights can make a big difference to not only your budget, but your holiday experience too.
You'll actually be surprised at just how much you can save – all you need are the right tools!
Not only have we been able to save hundreds of dollars on a single journey, but we've been able to save hundreds per ticket! You truly stand to save that much money.
Technology is a wonderful thing, and thanks to some fantastic flight aggregators on the web, you can easily snag yourself a bargain.
So, which websites should you consult before booking your flights?
Here are our top three utilised websites which save our family hundreds per flight — and sometimes per ticket! Stay tuned for an article coming soon on a step-by-step guide on how we save money on flights. 
>> WANT MORE HOLIDAYS, MORE MEMORIES AND MORE FUN?! Check out a quick 5-minute video to find out how you can travel with your family more often, and better yet – earn money while you do it! <<
#1: Momondo
For researching, comparing and purchasing tickets
Momondo is our go-to flight planner. It's usually the first place I look when I'm serious about booking a flight in the near future.
I find Momondo to be more accurate and cheaper than other flight aggregators, so I keep going back. It's also very easy to use, as is the app, which has a permanent spot in my iPhone.
When you run a flight search on Momondo, it'll produce an estimated fare chart above the results, as per below:

You can easily see the better days to book — so handy for flexible travellers. If you're not happy with the price on they day you've entered, you can take a quick peek at the fare estimates to find the cheaper fares. If you're travelling in the future, set up fare alerts to get notified of price trends.
You'll love it, just like we do – it's saved us plenty of money. On one of our longest flights heading home, checking out our options on Momondo saved us hundreds of dollars per flight, per person! We saved SO much.
Check it out here.
*Disclosure: a year after we returned from travel, we became an affiliate of Momondo after having used it extensively. Therefore, any sales made via the link may result in a small commission for us at no cost to you. We still use Momondo today, and only became an affiliate due to being very happy with how it works.
#2: Skyscanner
For researching, comparing and purchasing tickets
Skyscanner was the very first flight aggregator I heard about many years ago. I never really used it though, as I didn't fly too often after having my third baby, three years ago.
However, tools such as Skyscanner are invaluable when planning flights, especially if you're flexible or travelling long term.
What I love most about SkyScanner is if you want to save even more money, you can choose a flexible arrival city (I would love a flexible departure city too, with a fixed arrival city!).
For example, if you're in Rome and planning to move to your next country, you can run a search with a flexible arrival city, compare the prices and choose where you'll go next. You can also search for all airports in any given city – usually secondary airports are cheaper to fly in and out of.
You can also set up price alerts for upcoming flights, which makes it all so easy.
Check it out here.
#3: Google Flights
For planning and researching your options
Google Flights is either the first place I go to when doing initial research for flights, or where I go if I want to cross check what I have found on Momondo.
Google Flights runs on Google's technology, so it cleverly draws information from around the web to help you find the best deal possible, without commissions.
I especially love how it gives you the option to see a whole month worth of fares, allowing you to pick the day (and fare) you're happiest with. Well worth a check over.
Unlike Momondo and Skyscanner, you can't book your flights on Google Flights. You need to book via the airline(s) yourself. But it's a really quick and handy way to see what's out there, especially when you're in the early stages of planning a flight.
Check it out here.
…
So, there you have it – three fantastic tools we've used all year to book our flights at the best price possible. There are quite a few aggregator sites out there these days, but it's too stressful trying to jump on them all, so we've done the homework and testing for you.
Try them out and see what you think – I'm sure they'll become your favourite travel websites too.
>> WANT MORE HOLIDAYS, MORE MEMORIES AND MORE FUN?! Check out a quick 5-minute video to find out how you can travel with your family more often, and better yet – earn money while you do it! <<
---
Kelly Winder is the creator of BellyBelly.com.au, a doula, writer and mother to three awesome children. In 2015 she travelled the world for 12 months with her three children, and hopes to inspire more families to do the same.
---