Baby Milk Scam In Cambodia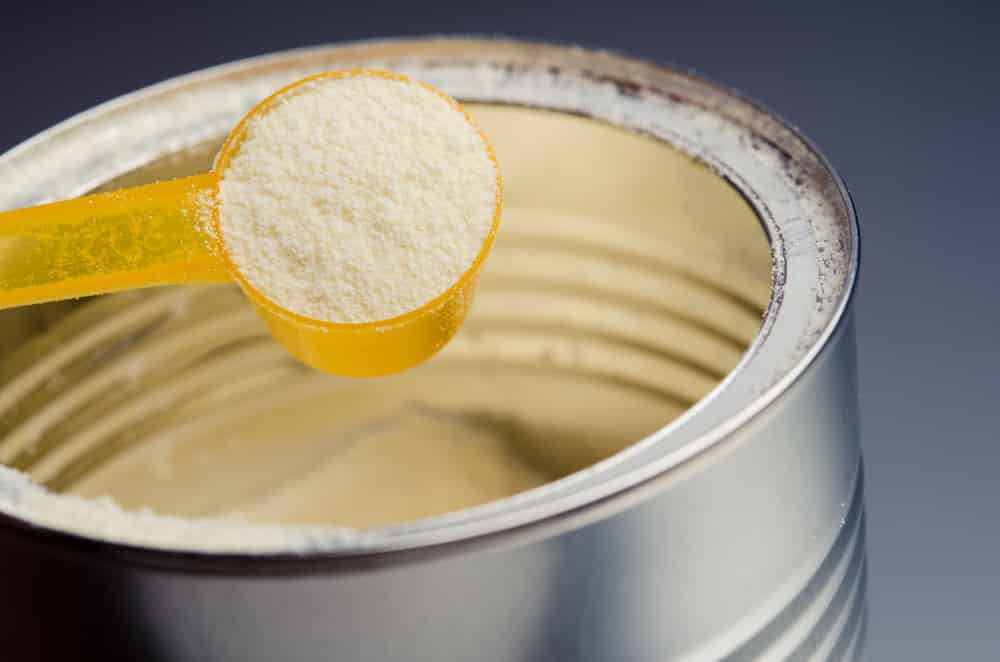 It was a typical melty Cambodian day. We had just jumped into our tuk-tuk after stopping by at the local ice-cream shop, when we were approached by a Cambodian woman who was likely in her 20's. She was supporting a baby on her hip, who was perhaps close to 12 months of age. In her free hand, she was holding an almost empty bottle of milk for her baby.
She looked at us and pleaded, "please, I want some milk. I don't want money, I just want milk for my baby."
What parent wouldn't feel a pull at their heartstrings hearing that? Let alone a parent who currently has a toddler. I immediately felt a gut-wrenching feeling in my whole body, at the thought of my baby having to go hungry. Right in front of us, I saw an impoverished mother, who just wanted to make sure her baby had some food.
I felt awful, but sensed something wasn't right by the look in her eyes. So I found myself debating what to do. She kept saying, "I don't want money. I just want milk." You assume that most beggars and scammers just want money, so it was the only thing that made it sound more reasonable and legit.
Doug looked at me and said, "What should we do?"
I thought about it for a moment and decided, what the heck. To us, a few dollars for milk was nothing. She told us that we'd have to go get the milk from the shop across the road, because she had no shoes so she couldn't enter the shop. So Doug got out of our tuk-tuk and crossed the road with her.
When he got to the shop, he asked her what milk to get, and of course, she wanted the most expensive tin there was. That was when Doug realised something was up and pulled the pin.
After she asked for the most expensive brand, he recalled a flyer he spotted in a cool little cafe, The Hive, that we'd been to earlier. It mentioned something about a milk scam.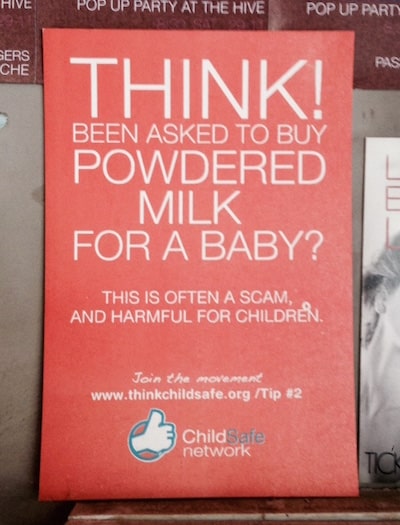 Upon telling me this, I decided to do a bit of research. Sadly, it is an awful scam, something which no doubt effectively pulls on westerners' heart strings who think they are doing the right thing.
What Is The Baby Milk Scam In Cambodia?
It's not just a beggar trying to scam you, but the shop supplying the milk is in on the scam too. The milk gets sold back to them by the beggar, so both the beggar and the business make money from the scam.  Most heartbreaking of all is that some believe the babies (who are innocently dragged into this scam) appear to be drugged. It's said the mothers do this to try and make the situation look dire and to win you over. It's truly upsetting. While I can't recall the baby's condition, I don't think it looked drugged. Investigations haven't been able to find evidence of drugged babies, but they are monitoring the situation closely.
No matter what country you travel to, do your research into common scams. Especially when it comes to children and babies. I have heard similar heartbreaking stories about people fundraising for orphanages and all sorts of things, only to find they use the children as bait. Only donate to verified, reputable sources. It can be hard to say no to a mother or child in need, but always consider you may be contributing to the problem if you donate money or products, without knowing what you're really getting yourself into.
For more information on this scam or to find out how to prevent children from being used as pawns, visit the ChildSafe Network.
---
Kelly Winder is the creator of BellyBelly.com.au, a doula, writer and mother to three awesome children. Currently she's travelling the world for 12 months with her partner and three children, and hopes to inspire more families to do the same.
---