That's It Folks, It's Over… For Now Anyway!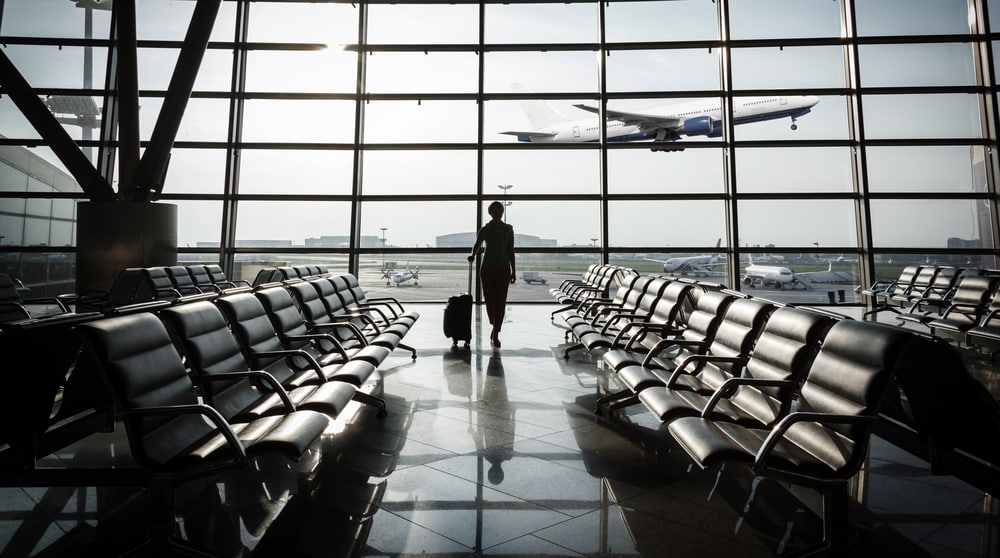 In July, when we were six months into our travel journey, it hit me for the first time.
Eventually, the excitement and awe of seeing new countries and new cultures was going to end.
We were half way through, and soon we'd have to start thinking about our plans to head home.
I shook it off, but every now and then, 'the end' would pop into my head, and I would dread having to go home.
It was blissful living the way we were – I couldn't believe how lucky and happy I felt! If only I thought about doing it sooner.
But I focused on being present, with the heap of time we still had left.
But now, as I sit waiting for our final flight home to Australia in Kuala Lumpur's International Airport, I can't believe it's over.
It went so incredibly quickly, probably because we were having so much fun. Every day was magic, even though there was hard stuff too.
If you've been following our trip, you'll probably be in shock that it's all over already too! And part of the reason for that is we're actually leaving earlier than planned.
Over the last two months, my two older kids — who are now 13 and 11 — have been missing their father dearly. He was going to join us for some of our stops, but due to illness, he couldn't make it.
I know it's been tough on the kids missing their dad for so long.
It's the longest they've ever been without him, and I know how hard it can be, as my own father lived interstate when I was a kid too.
So, how does it feel knowing we are about to go home after 10 amazing months of world travel?
To be honest, we are extraordinarily jet lagged, and I'm stunned I can string together two words!
We arrived in Kuala Lumpur just days ago from Rome, so we've jumped forward across many timezones — and we're about to do it again! Breakfast time is suddenly dinner time and we're trying to find our feet, often falling asleep in the wee hours of the morning and feeling drained during the day.
This is one of the reasons why we didn't plan on traveling forward through timezones. We planned to head west until we got back, however going east was the quickest and cheapest way back home.
Knowing the kids were struggling emotionally was a no brainer for me to not continue our journey. It wasn't as much fun for any of us – any parent will know when they kids are unhappy, you're unhappy too. They needed some dad time.
While it sucks to lose two more months of travel and miss out on many things I was looking forward to seeing, I think both the kids needs and the jetlag is helping me deal with the disappointment.
It's only one chapter — we dipped our toes in the water and we liked it, very much!
There will definitely be another chapter, only next time, I will be so much wiser, more experienced and know exactly where myself and the kids will enjoy travelling to.
I'm certainly much more open minded now, all the places I thought I wouldn't like, I loved and didn't want to leave.
The sadness and emotions will likely kick in as I begin that final drive home, which I expected from the beginning.
The adjustments between lifestyles are hard for most long term travellers. I'm sure people won't understand it, and will tell me I'm lucky I was able to do what I did.
But I'm okay with feeling my feelings (even the uncomfortable ones) and embracing what comes up.
But I am also counting my blessings too.
>> WANT MORE HOLIDAYS, MORE MEMORIES AND MORE FUN?! Check out a quick 5-minute video to find out how you can travel with your family more often, and better yet – earn money while you do it! <<
6 Things I'm Grateful For About Going Home
Here's a list of benefits I have mentally taken stock of for going home early, which I often remind myself:
#1: My daughter will be able to attend her kinder's welcome family barbecue – it's her first year and she'll love it. She's become a social butterfly and is magnetised to kids. I can't wait to see her embracing others her age.
#2: I will be able to enrol my kids into school. This was an unforeseen issue – the school won't take my kids enrolments (new schools for both) until I have evidence of a lease. Competition is high and I need to be in the zoned area. Now I can enrol them both and relax about school
#3: I can find a new place to live in the area I love. We've been living in the country (where Doug is from) for the last four years, and it's finally time to head back into the city. I've missed it dearly.
#4: I get to catch up with all my family and friends sooner! It's so bitter sweet, you miss your beloved family and friends, but also miss travelling and all that comes with it. It's hard to explain unless you've been there – but you become accustomed to a whole new way of living that it just out of this world! I wish I could take all my friends and family with me!
#5: I get stable wifi! Technology has been nothing short of a nightmare, with adapters (good ones) tripping electricity supplies, charger cords for all devices having issues, two MacBooks having issues, and rarely having fast, reliable internet. It's made working and communicating tricky at the best of times.
#6: I am grateful for the fact the kids dad supported my decision to travel. It's a long time to be apart from your children, and I know other families whose plans are put on ice after an unwilling ex-partner. So for the opportunity to take the children away around the world for 12 months with his blessing, I am grateful.
…
We're now different people from who we were last year. Even though it was tough for the kids (and us parents) at times too, the change is massive. There are so many memories we've laughed about and the kids have learned so much.
They know greetings in a heap of languages, know more currencies than I ever knew before our journey, and we are all so much more grateful for what we have back in Australia.
We truly are incredibly fortunate when you compare what so many others do not have.
There have been times where we've despaired at what animals and human beings have to go through just to survive. It was very confronting.
We'll definitely travel again, there's no question.
Long term world travel has become a huge part of my life, heart and soul. The amazing experiences will stay with us all forever.
But the journey wont end here.
This is just the beginning of a life of world travel.
I truly hope that I inspire your family to do the same — because life will never be the same again.
>> WANT MORE HOLIDAYS, MORE MEMORIES AND MORE FUN?! Check out a quick 5-minute video to find out how you can travel with your family more often, and better yet – earn money while you do it! <<
---
Kelly Winder is the creator of BellyBelly.com.au, a doula, writer and mother to three awesome children. Currently she's travelling the world for 12 months with her partner and three children, and hopes to inspire more families to do the same.
---